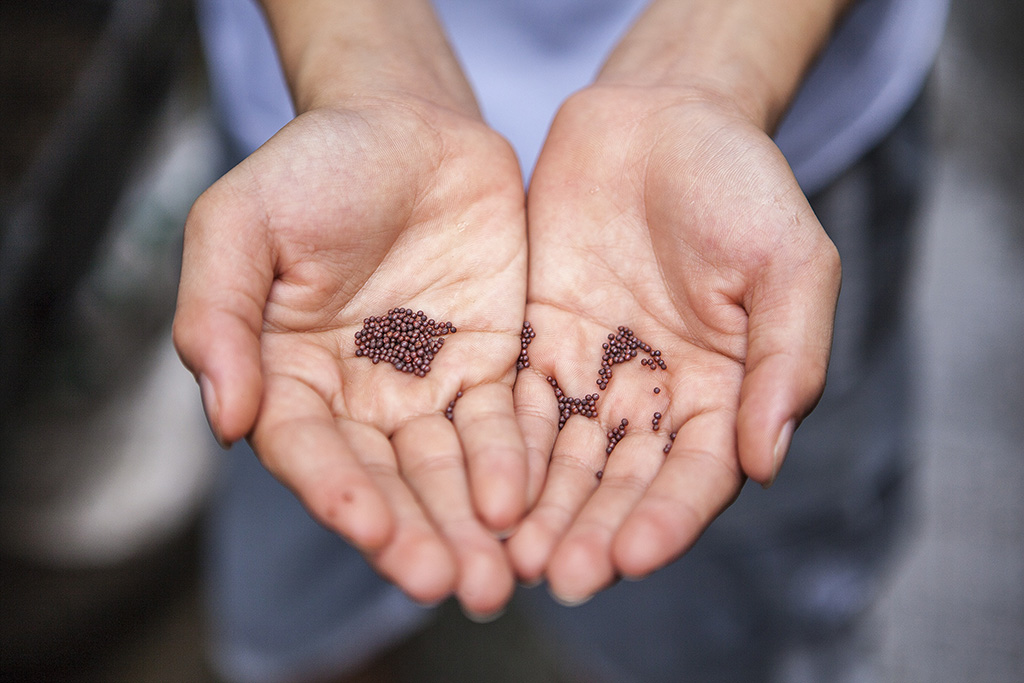 Seed Share & The Go Eco Seed Bank
Establishing strong seed reserves is an important climate action for food autonomy. Seed sharing and Seed Banks allow us to have local resilience in our food systems — not needing to rely on commercial growers who might not be based in our region. This way we can make sure heritage and less common plant species continue to grow. Ensuring a greater variety of vegetables are available to support biodiversity is critical for our insect population — supporting biodiversity is a climate action. 
We offer seed collection and saving workshops to train local gardeners to become seed growers. 
The Seed Share is located inside the Go Eco shop, at 188 Commerce Street, Frankton, Hamilton during shop hours and during the Fair Share Market. Donations of labelled seeds are welcome, and anyone is welcome to take seed. 
The Go Eco Seed Bank is a collaboration with The Fairfield Project and other community gardeners to grow and store seeds with a focus on heritage varieties. The focus is on acclimatising seed to the Waikato – so growers can be confident that the seeds they're using will thrive here, as well as supporting local food growing and autonomy. Seed Banks ensure our rights to access locally grown food and disrupt the commodification, commercialisation, and corporate control of seeds. If you're interested in growing seed for the Go Eco Seed Bank, please contact Michael.